When starting a new business, one of the most important things you can do is to generate buzz and get the word out there. A great way to do this is by sending out a press release. But how do you write a press release that will make journalists and editors take notice? This guide will walk you through the steps of writing an impactful press release that will help promote your new startup!
Writing Press Releases for a New Business
When starting a new business, generating media coverage is essential to get the word out. 
According to Forbes, "Press releases provide free publicity. With a panoply of online portals, news sites, blogs and other mediums seeking to publish valuable, well-written content on a regular basis, there's no excuse to sit on your news story. Get the word out and you'll quickly increase visibility for your business."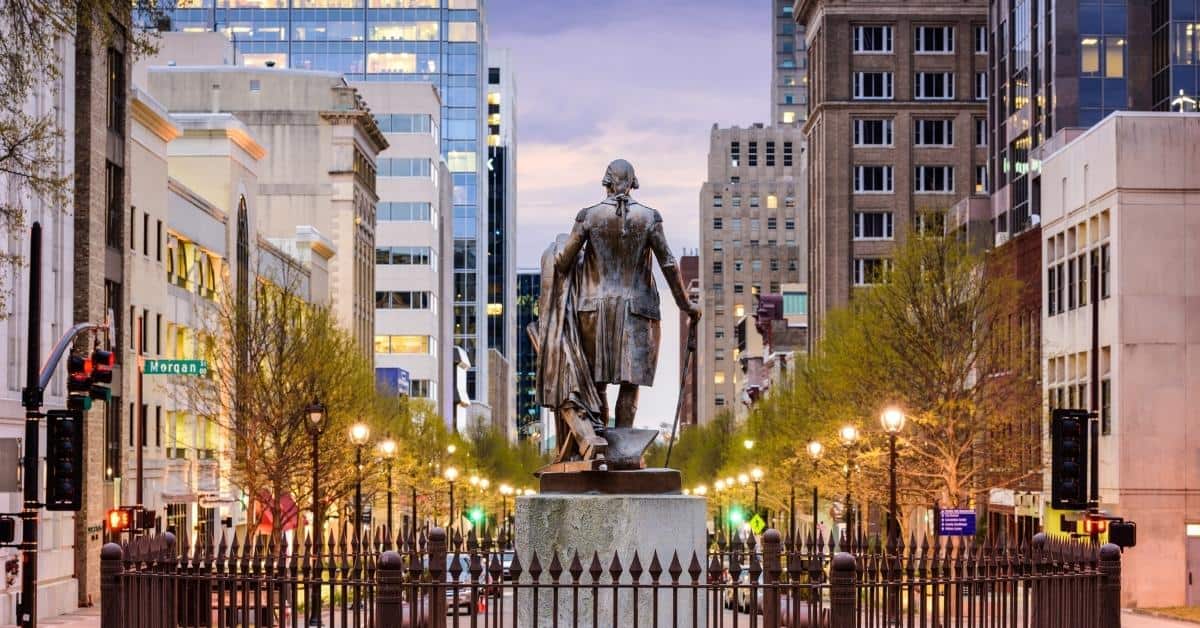 However, if your press release format or subject line is less than stellar, getting your press release published in news outlets can be difficult.
Press coverage from media outlets often comes from public relations firms that submit newsworthy information. When writing your own press release without a PR firm, you'll need it to look and sound just as professional as the PR firms to get noticed.
Here is a step-by-step guide on how to write an effective press release that will increase your chances of news stories that will generate leads for your new business!
Use an attention-grabbing headline.
A press release headline is crucial for a news story. Business openings or new partnerships bring a newsworthy story. However, if you don't grab the journalist's attention with an eye-catching headline, they may never publish news coverage for you.
A PR professional often has specific journalists they work with to get out a product launch or business opening. They know the target audience and how to create relevant content for that particular group.
You'll need to consider the media sources you send a press release to. Don't miss out on coverage by ignoring digital channels. Any good press release needs its official statement to be heard!!
Don't make the mistake of thinking social media posts are enough for your potential clients. Small businesses need press releases to extend their free media coverage and help with search engine optimization. The more buzz you create, the more clicks to your site!
Make sure your press release is newsworthy.
A well-written press release focuses on how your new business is unique and will benefit consumers. If you're a small business, focus on how you will fill a particular niche in your community. Add additional context only if it's relevant.
Start writing the first paragraph with pertinent details, including your company description, other organizations involved, key stakeholders, executive promotions, and new hires. However, your first sentence needs to spell out your key takeaway.
Use the next two to three paragraphs to flesh out your newsworthy angle. Use plain language and consider a story-based approach to grab attention.
Keep your press release concise and to the point.
Writing a press release announcing a new business just makes sense. However, journalists are busy and don't have time to read long-winded press releases.
Keep it to a brief overview of your company when crafting a press release. This is not a blog post!
Easy to find contact information
Ensure that you include your contact information at the top of the press release. This will make it easier for journalists to contact you if they have any questions.
Proofread
Always proofread your press release before sending it out. Typos and grammar mistakes will make you look unprofessional.
Free Press Release Template for a New Business
Letterhead or Logo
Media Contact Information: Include your contact info- your name, phone number, email address, mailing address, or other contact information for the public relation (PR) or other media relations contact person.
Heading: Less than six words. This is also your subject line in an email. This is your big chance to shout your news from the rooftops. Don't be ambiguous, sarcastic, or vague.
Subheading: Less than 20 words to build your main point
Dateline: Put the date you'd like the news source to release the press release or write "For immediate release." Also, add your news location.
First paragraph: 3-4 sentences. Catch the journalist's interest by clarifying why your story is newsworthy! Consider answers to the questions of who, what, when, where, and why. (1)
Does your news relate to a trending topic?

Does your business meet needs that no one else in your community can?

Is your product or service unique, or does it use newsworthy engineering?

Does your own story about how the company began bring an angle of interest?
Second Paragraph: 3-5 sentences. Give the journalist some real information they can sink their teeth into. Include "further explanation, statistics, background, or other details relevant to the news." (2)
"Incorporating a quote in your release will show a 'human face'. Quote a salesperson, quote a customer who left a glowing review, quote the CEO: just quote someone, and make sure the words are nice."

(3)

Bring out why the company exists, your target audience, and who you serve in the community, or discuss an image you include.

Press releases with images get more looks and more media time!
Boilerplate: Write a brief "about" section. You can add independent background on your new company, other involved organizations, or individuals.
Close: At the end of the release, it's customary to add "-30-" or "###" to show the end of your news release.
Writing your own press release using the traditional way makes sense, but do the extra work to find the appropriate journalist to send your content to. For example, if you're promoting a business that sells farm fresh vegetables and fruits, you won't want to ship your press release to an editor at Vogue magazine!
"Instead of sending your press release to the general email address of a news outlet, it is best to address it to the person most interested in whatever subject you're writing about." (5)
Press Release Distribution Service
Another way of getting the word out involves a "self-published" press release. When sending press releases out in this way, you can send them directly to
Local newspapers

Free and paid distribution services
"The distribution service then provides the content, as-is, to their media outlets for publication which is usually communicated via online. This approach is often used by political institutions, for example." (4)
We Can Help
If you're starting a new business, there's more to think about than marketing and getting the word out! You also must consider your business structure, tax issues, building capital, investors, contracts, and more.
At Hopler, Wilms, and Hanna, our business attorneys can help your small business with a wide range of legal needs, including mergers, acquisitions, contracts, and legal disputes. Contact us today to schedule a consultation!