Excellent Legal Counsel
We value the importance of empathy, responsiveness, clarity, and efficiency in the handling of your important legal matters. We have offices in Durham and Sanford North Carolina and serving all of North Carolina to help you.
We Are Grateful for The Recognition of Our Service to You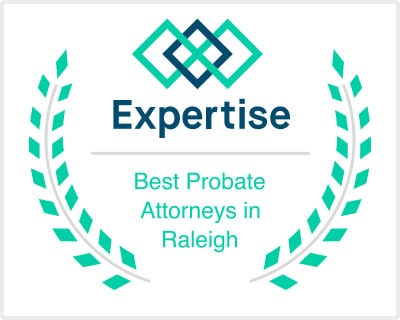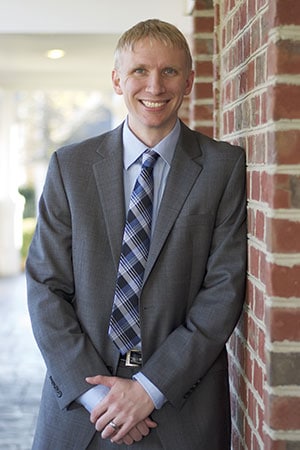 Chris Wilms
Attorney & Counselor at Law
Christopher Wilms was raised in the Sandhills region of North Carolina. After graduating from Lee County High School in Sanford, NC, he attended East Carolina University, and after focusing his education on biology, chemistry, and classical civilizations, graduated with honors. From there, he went on to attend Campbell University for law school. While in law school, he won negotiation competitions, was inducted in the Order of Old Kivett for outstanding advocacy in competitions while upholding…
Click here to learn more
…the highest ethical standards, updated multiple volumes of a nationally recognized contract law treatise, assisted with litigating civil rights claims on behalf of sexual harassment victims and those being discriminated against, handled numerous probate cases on behalf of the loved ones of deceased individuals, and assisted with the regulation of charitable solicitation licensing. After graduating from Campbell University with honors and becoming licensed to practice law in the State Courts of North Carolina, he went on to become admitted to the Federal District Courts in the Eastern and Middle Districts of NC.
Christopher found his passion in helping our state's vulnerable population navigate the legal system, and helping people plan for the day when they might be vulnerable. This means advocating on behalf of people with cognitive decline due to age or illness, representing the interests of children, assisting grieving family members with navigating the process of transferring assets and settling the affairs of a deceased loved one, and calling people to account when they exploit children, the elderly, or those with intellectual or developmental disabilities. This also means assisting thousands of families with the preparation of important documents to ensure a smooth transition of care and assets when the time comes for them. His career has been primarily focused on helping people through difficult and overwhelming situations, preventing the difficult and overwhelming situations from occurring, and making it an expectation of his clients to receive responsive service, to be made a priority, and to be in a partnership with their attorney during the process of creating solutions to the challenges facing his clients.
Christopher is a Mediator and is certified to handle disputes in Superior Court as well as Estate and Guardianship disputes before the Clerk of Superior Court. Christopher is equipped with tools to bring people to the table to work through issues involving the care of a loved one, the management of resources, and inheritance. In this role, Christopher uses his experience and skills to facilitate mutually agreeable resolutions while helping people involved in a dispute feel heard and considered.
Christopher is also licensed to produce life insurance. He obtained this licensure in response to numerous clients advising him that while they recognize the importance of life insurance, they were not able to evaluate life insurance products and were unable to determine whether life insurance agents were offering products that were in their best interest. Recognizing that estate planning attorneys did not often take an active role in this process because it was cost prohibitive for the client, Christopher obtained this licensure to allow him to broker with trustworthy agents and oversee the entire process, thus ensuring his clients were obtaining life insurance that was appropriate to his clients' particular circumstances without charging his clients additional legal fees.
Christopher lives in Fuquay Varina with his two young children and amazing wife, Nancy. Most of his free time is spent attending his children's athletic games, going to local parks, and otherwise enjoying the company of his family. He attends the Apex location of Hope Community Church and looks forward each year to attend at least a couple of the Holly Springs Salamanders baseball games and the NC Football Club soccer games.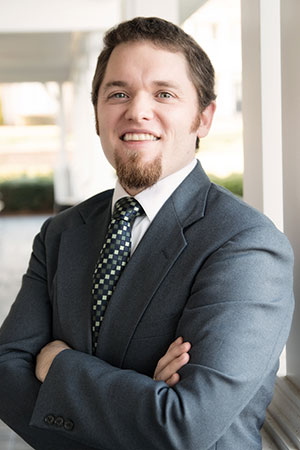 Adam Hopler
Attorney & Counselor at Law
Adam Hopler earned his undergraduate degree in American History from the University of North Carolina at Chapel Hill. He also lettered with the wrestling team.
Adam started his career as a teacher. He taught a variety of history subjects to middle school and high school students at Cresset Christian Academy for two years. He then went on to graduate from Campbell University's Norman Adrian Wiggins School of Law…
Click here to learn more
where he held the student position of Teaching Scholar, participated in moot court and client counseling competitions, was the Service Chair for Delta Theta Phi legal fraternity and devoted much of his time to the Juvenile Justice Project and the study of Restorative Justice. Adam is a licensed member of the North Carolina State Bar.
Adam is a member of the Durham County Bar Association and the law fraternity Delta Theta Phi. He is a member of the Durham-Orange County Estate Planning Council and the Triangle Business Builders Chapter of BNI. Adam also volunteers with JusticeMatters, a Durham based organization that works to provide legal services to human trafficking survivors, along with humanitarian immigration work and certain related civil issues. He is an active member of the Downtown Durham Campus of the Summit Church which meets in the Historic Carolina Theatre in Durham where he serves with the Orphan Care ministry.
Adam is married to his wife, Alaina, and they have five children. He and his wife are licensed foster parents in Durham. Adam's practice includes Wills and Estates, Guardianships, Estate and Civil Litigation, Employment Litigation, and Unemployment Benefits. Adam also works closely with Peter and local financial advisors to provide comprehensive retirement planning for small business owners.
Areas of Practice
Estate Planning (Wills, Trusts, etc.) Estate Administration and litigation Guardianships Unemployment Hearings and Appeals Industrial Commission Penalty Defense Employment Law Civil Litigation
Education:
The University of North Carolina, BA Campbell University, JD
Memberships:
Licensed to practice law in North Carolina
Admitted to practice in North Carolina State Courts
Admitted to practice in Eastern District Federal Court
Member, Durham County Bar Association
Member, 14th Judicial District Bar Association
Member, NC Bar Association
Durham-Orange Estate Planning Council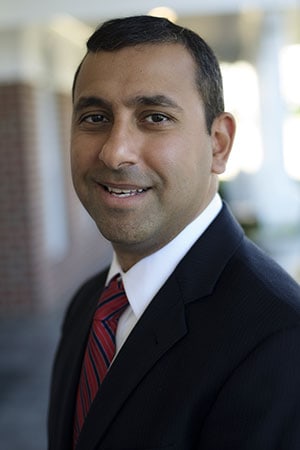 Peter Hanna
Attorney & Counselor at Law
Peter Hanna graduated from the University of Baltimore School of Law in 2005. There, he became a member of the University of Baltimore Community Development clinic offering legal counsel to local non-profit corporations.
In October 2008, Peter accepted a position as an Appeals Hearing Officer with the North Carolina Employment Security Commission. As a Hearing Officer, he conducted legal administrate hearings regarding…
Click here to learn more
unemployment insurance benefits. As an employee with the E.S.C., Peter received the 2009 Governor's Award for Excellence for outstanding dedication and commitment to the Citizens and State of North Carolina.
Peter is married with one child in Apex, North Carolina.
Peter Hanna has over a decade of legal experience and practices in the fields of Business and Corporate Law, Contracts, and Unemployment Benefits Law.
Areas of Practice:
Business and Corporate Law Trust Administration Employment Law Contracts and Policy Formation Unemployment Benefits Law
Education:
East Carolina University, BS University of Baltimore, JD
Memberships:
Licensed to practice law in North Carolina
Licensed to practice law in Maryland
Licensed to practice in North Carolina State Courts
Licensed to practice in Maryland State Courts
Member, 10th Judicial District
Member, American Bar Association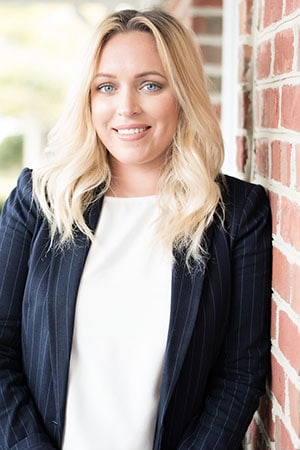 Samantha Duncan
Attorney
Samantha earned her undergraduate degrees in Political Science and Criminology from the University of North Carolina at Wilmington. She first started her career working with domestic violence victims at the Brunswick County District Attorney's Office. She then went on to graduate from Campbell University's Norman Adrian Wiggins School of Law, where she was active in the Re-Entry Project, the Campbell Law Innocence Project, and the Death Row Visitation Project, the Restorative Justice Clinic, and the Campbell Community Law Clinic.
Click here to learn more
While in law school, Samantha worked for the Raleigh-Apex NAACP, the Wake County Family Court for Judge Michael Denning, the criminal defense branch of Kurtz & Blum, PLLC, and she prosecuted cases at the Johnston County District Attorney's Office.
Samantha lives in downtown Raleigh, NC and likes to spend time enjoying all of the local events downtown has to offer with her French Bulldog, Walt.
Samantha has a passion for advocacy and therefore practices in the fields of General Civil Litigation, Unemployment Benefits, and Criminal Defense. Samantha also works closely with Peter on Business and Corporate Law.
EDU:
University of North Carolina at Wilmington, BACampbell University, JD
MEMBERSHIPS:
Licensed to practice law in North Carolina
Admitted to practice in North Carolina State Courts
Member, 10th Judicial District
Member, NC Bar Association
Flexible Appointments and Locations to Get Your Will and Other Important Documents Completed
Many of our clients have full time jobs, child care restrictions, and other things impacting their ability to get to our office during a law firm's traditional hours of operation. For that reason, we offer evening and weekend hours by appointment. We also understand that many of our clients are of advanced age or disability. We have a first floor space with immediate access to a conference room, handicap accessible bathrooms, and extra wide hallways to make the experience of visiting our office as easy as possible. For those that want the convenience of not having to make a trip to our office or for those who are hospitalized or not ambulatory, we offer mobile visits. We can come to your home, your business, or your hospital bed if need be to consult and to execute documents. When you call, just let our staff know what your needs are, and we will move mountains to accommodate you.
As North Carolina Attorneys, we serve people and businesses all over the State of North Carolina with assistance on a variety of legal issues.
Durham
(919) 244-2019
2216 S. Miami Blvd., Suite 101 Durham, North Carolina 27703
Durham
2216 S. Miami Blvd., Suite 101
Durham, North Carolina 27703
We Are Grateful for The Recognition of Our Service to You