EMPOWERING
OPPORTUNITY
& LEGACY
Leverage the decades of experience of our award winning attorneys for your Estate Planning, Probate, Business, Litigation, and other important legal needs. We have offices conveniently located in Durham, NC and Sanford, NC.
Our attorneys provide legal representation all over the State of North Carolina in these practice areas.
Litigation Legal Services
Estates of Missing Persons in North Carolina
Without evidence that a missing person is alive or dead, the person is just missing in the eyes of the law. It is incredibly unlikely you will make any forward progress on handling their affairs without additional court action. If you have a missing loved one with the need to handle their affairs, we can help.
Learn More...

Whether you need help with the drafting of a Will, need help with probating your loved one's estate, need help with a business legal issue, or need help contesting an unemployment decision, our attorneys walk you through the steps required to handle your case and work with you as a partner until the completion of our representation.
It is our goal to give you as much information as you need to help you in your decision about whether you need an attorney and whether our North Carolina licensed attorneys are the right choice for you. Thank you for taking the time to consider us for your legal needs.
Contact Our Law Firm or Call us at (919) 244-2019
we provide exceptional legal representation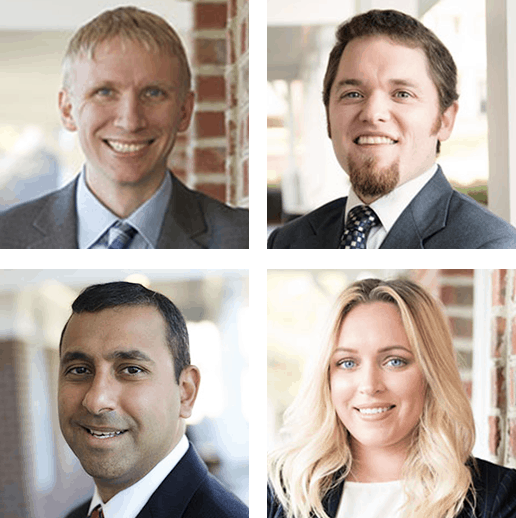 Why Choose Hopler, Wilms, & Hanna PLLC to represent your interests?
It is our policy to treat people with respect and to be generous with our time. You are not a number or a billable hour to us. You are a person first and foremost with real legal issues that affect your life, and as North Carolina licensed attorneys, we treat you like that from the outset of any legal representation to the very end.
See what our clients are saying
"I love these guys! Their turn around was quick, most all that I needed was done by phone and everything was flawlessly prepared for me for an on site signing party. And best of all, their costs were more reasonable than the other firms."