North Carolina
Guardianship Attorneys
Have you learned that a loved one close to you is mentally unable to make decisions for themselves?
Do you need help with a guardianship issue for an incompetent child, adult, or elderly person in your life?
Is someone trying to claim guardianship over you?
Do you need to modify a current guardianship for a loved one?
Hopler, Wilms, & Hanna, PLLC is a full-service law firm practicing in the fields of guardianship and incompetence in the Triangle and Sandhills regions of North Carolina. We would be happy to consult with you about your guardianship issue.
WE CAN HELP YOU BECOME A GUARDIAN
The process of obtaining guardianship can be complicated and frustrating, especially if you are worried about a loved one's wellbeing. Our experienced attorneys regularly represent individuals seeking to obtain guardianship for individuals who are no longer able to manage their own affairs. We are happy to assist from the very beginning with the petition process and go through the guardianship hearing with you as well.
If you have already started the process, but feel overwhelmed, we can also help you from wherever you are in the process. Our office also represents individuals listed as interested parties who wish to participate in the guardianship proceeding. If your name is listed as an interested party and you feel you need representation to make sure your interests are heard, we can certainly help.
If you choose Hopler, Wilms, and Hanna, PLLC to handle your guardianship issue, your attorney will guide you through the process and ensure that you are zealously represented during the hearing.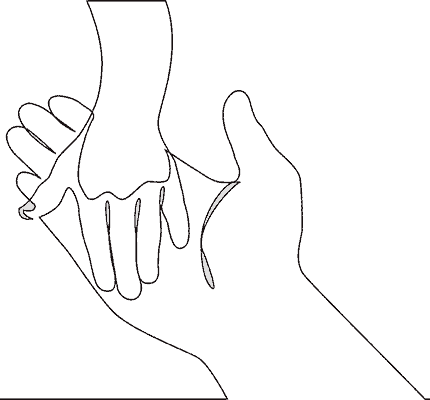 CONTEST GUARDIANSHIP FILED AGAINST YOU
Our firm also works with the office of the Clerk of Court in multiple counties to provide representation to respondents (the person against whom a proceeding has been filed or the person being deemed incompetent). We take that job seriously in order to make sure the respondent really needs a guardian and that the person petitioning for the role is the best person for the job.
Our firm can also be privately retained to represent individuals who wish to contest a guardianship proceeding filed against them. We also represent family members who wish to contest the appointment of a certain person to act as a guardian or contest the guardianship entirely.
As with setting up a guardianship, we can assist from the very beginning of the process all the way through the litigation process, up to and including appeals if necessary. We have represented individuals in these types of proceedings before the Clerk of Court, Superior Court, and before the Appellate Courts of North Carolina.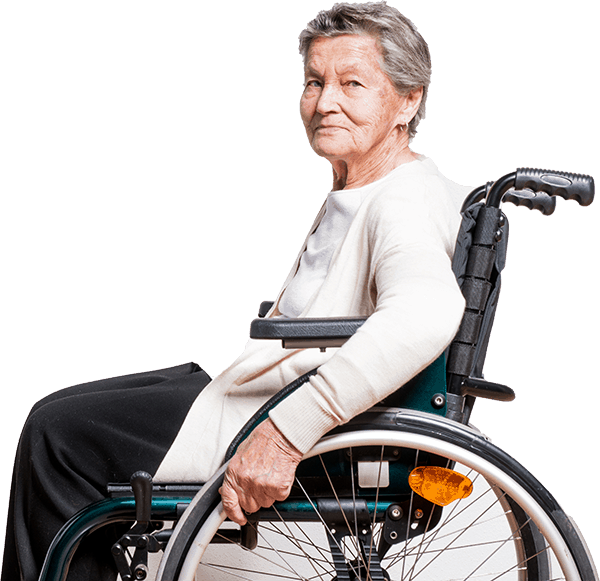 ONGOING GUARDIANSHIP REPRESENTATION
Once you have been appointed the guardian of your loved one through a court appointment, there are ongoing annual obligations to the Court. The attorneys at Hopler, Wilms, & Hanna can help you with these ongoing requirements. Some of those obligations include:
Maintaining Bond: Guardians who manage finances must be bonded and give sufficient surety in order to receive or handle the property of their ward. This means that you will need to work with an insurance company in order to get the initial bond and each year the bond must be renewed. Failure to maintain bond may result in the removal of the acting guardian. The Hopler, Wilms, & Hanna, PLLC guardianship attorneys frequently work with various insurance agencies to obtain and modify bonds for guardians.
Filing Annual Accounts: Each year, a report called an Account must be filed with the Court detailing any and all receipts and disbursements of the guardian's financial property during that year. This may include any property that was bought or sold, medical expenses, and other costs of living. Failure to file an Account on time will result in the guardian being held in contempt which may lead to jail time. Our attorneys can assist in ensuring the Accounts are filed correctly and in a timely manner.
Maintaining Proper Financial Records: In order to substantiate the information listed on the Account, the guardian must maintain proper financial records. This means keeping receipts, copies of bank statements, and sometimes check images at a bare minimum. There must be sufficient proof for each receipt and disbursement made from the guardianship estate. For example, if you use the ward's money to purchase groceries for them, you will want to keep your receipt to use for the annual account. Our attorneys can help keep accurate, organized records and ensure all activity is reported on the Account.
Representation with Hopler, Wilms, & Hanna attorneys can be as little or as much as you would like. Our office can provide representation in the form of as-needed consultations on specific issues or can take over the guardianship filings completely if you feel overwhelmed or in need of help.
GUARDIANSHIP MODIFICATION
There are times where it is in the best interest of the Ward to change or modify guardianship. Personal and family situations are constantly changing, and sometimes existing guardianships must be modified in order to continue to keep the best interests of the ward at the forefront. Some of the reasons for modification of guardianship include death or incapacity of the current guardian; or the current guardian is unable or unwilling to serve due to illness or another reason. In the event that a guardianship modification is necessary, our guardianship attorneys can assist in petitioning the Court for modification and will represent the person seeking new guardianship, the movant, at the hearing.
RESTORATION OF COMPETENCY
Sometimes, a guardianship only needs to be temporary. Any interested person, including the ward, guardian, or members of the ward's family, may file a motion with the Court to initiate a competency restoration proceeding. To restore someone's competency, a hearing before the Clerk is required. To enter an order restoring the competency of the ward, the Clerk must find that the ward is competent by a preponderance of evidence. This means that according to medical professionals and other people (like a Guardian ad Litem) it is more likely than not that the ward is competent. The guardianship attorneys at Hopler, Wilms, & Hanna, PLLC are experienced in assisting clients in competency restoration and will work tirelessly to achieve the desired outcome.
 NORTH CAROLINA GUARDIANSHIP PROCEEDINGS
Our objective as guardianship attorneys is to assist family members in becoming guardians to handle making financial and health care needs of their loved ones who can no longer make those decisions themselves. The goal is to assist our clients in facilitating this transition to ensure the process is as smooth as possible. We want to make sure guardians feel confident about their new role and have the best legal advice to do so. Our lawyers handle cases in the Triangle Area as well as across the state of North Carolina.