Litigation Attorneys Covering the Triangle of North Carolina
Fighting For Your Rights In & Out of the Courtroom
Negotiating Solutions for You
As litigation attorneys, we help North Carolina citizens navigate their way through our state's court system. We've helped thousands find answers and we stand ready to do so for you as well! We are happy to answer any questions about how best solve your legal problem using our judicial system. We believe that no matter what kind of problem you're facing, we can help you find resolution and answers. Give us a call today!
We Make Complex Legal Issues Easy
Filing a litigation suit in our judicial system involves many steps, including drafting legal documents, the discovery process, pre-trial motions, arguing your case before a court, and intense negotiations. After all of these steps, you may face the appeals process.
Without an attorney who understands your dispute, the complex legal language used in this process, litigation procedures and how to form a strategy for your case around them, the underlying law and history of previous cases that have been decided under the same laws, and the litany of other things you would need to know to navigate a complicated legal matter in a non-intuitive system, you are starting off your case with your hands tied behind your back and often may negatively impact your case without realizing it, even if you later obtain counsel. Let us craft the arguments, motions, pleadings, and legal documents you need to obtain the best possible resolution to your legal issues.
Any litigation case that involves onboarding an attorney starts with a review of the matter.  When you see an attorney about your case, supply your attorney with more information than they might need, because you cannot be certain about what they need.  Full disclosure of the good and bad parts of the situation is necessary for a candid review and good advice. The attorney reviewing your case and discussing your concerns can provide a lot of valuable information about the situation, regardless whether you hire the attorney or not.  Speaking with multiple attorneys is a good way to gauge who might be a good fit to assist you, get additional insight into the case and strategy, and determine whether using the services of a lawyer for the case is even necessary. 
You can start that process by contacting our office.  Our staff is responsive and empathetic, and will ensure that your situation gets the attention it needs.
Face Legal Issues with Experienced Litigation Attorneys
Despite what you see on the news and television, the court system is not often a place to go to get a total sweeping victory and a windfall judgment that will keep you flush for life. It is often a last resort when every other possible alternative has been exhausted. It is not a pleasant process, and often the "victory" will be something short of a perfect outcome. That's a reality of our system and this process. Dealing with the angst of a dispute, needing a resolution, and considering the possibility of a lawsuit (or being faced with defending a lawsuit) to obtain some measure of resolution to your dilemma is daunting. Perhaps you've tried to resolve the issue with the companies or people you have had a dispute with until you are blue in the face.
We work as litigation attorneys to help the citizens of our state navigate the court system to find resolution to their matter. No matter the legal issue you need to file for, we help people just like you all over North Carolina to resolve legal problems using our judicial system.
Our judicial system in North Carolina can seem daunting, but with our legal guidance, you can successfully navigate through the steps needed to a resolution. We've helped thousands of clients across the state find answers and we stand ready to help you. You can start the process of getting trained help by contacting our office, and our staff stand ready to assist you.
SEE WHAT OUR CLIENTS ARE SAYING
I'm honored to protect you.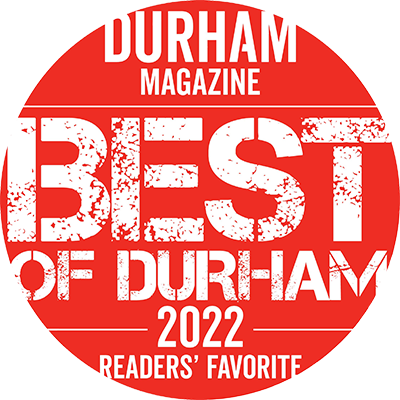 "I love these guys! Their turn around was quick, most all that I needed was done by phone and everything was flawlessly prepared for me for an on site signing party. And best of all, their costs were more reasonable than the other firms."