If you're an HOA or rental agency, reaching a place of agreement with a resident can be difficult. Our experienced attorneys work hard to achieve success on your behalf, whether that means further negotiations with your resident or taking the case into a courtroom.
It's crucial to understand the law before moving forward. Our experienced counsel helps you see what you can legally do in whatever difficult situation you face. Contact us to understand your next steps!
HOMEOWNERS ASSOCIATION (HOA) LAW
Hopler, Wilms, & Hanna represents Homeowners Associations (HOAs) all over the Triangle Area. We currently represent a significant number of neighborhood associations and property management companies in the Raleigh/Durham Area. We legally assist the Board of Directors, Property Management, and others to ensure compliance with NC Law.
As Triangle Area HOA attorneys, our firm assists with everything from non-profit corporation work to managing community finances, but the primary reason we become involved with most of our clients is to enforce the guidelines of the Covenants, Conditions, and Restrictions (CC&R).
We understand how managing a neighborhood or extensive properties can feel overwhelming when covenants are broken. We know how to work with you and your tenants to enforce necessary covenants using our legal expertise.
HELPING TRIANGLE AREA HOA'S WITH ENFORCEMENT
Hopler, Wilms, & Hanna, a trusted HOA law firm in the Raleigh/Durham area, assists its HOA clients with multiple issues, including:
Collecting unpaid assessments
Enforcing covenants of the neighborhood
Handling disputes
Litigation
Compliance
Other HOA matters
We distinguish ourselves by our responsiveness, fast turnaround times to emails and calls, and immediate assistance regarding matters affecting clients' neighborhoods. Our clients find us to be a trusted and accessible member of their team.
HOA Law Is Complex in North Carolina
Because there is no state or federal oversight for HOA covenant enforcement, this realm of law can feel murky to HOA board members. How can you manage your community effectively?
At Hopler, Wilms, and Hanna, we work to enforce CCR as a part of contract law. Most residents do not want a long courtroom battle. They just want to feel heard and for the HOA to work with them in their area of disagreement. 
We help HOA's and other housing associations work with their residential clients to reach a place of agreement. Sometimes, this can involve a move for the resident. Other times, we help you see that as an organization, you are overreaching your authority. 
Our experience with HOA law helps us advise you based on what we've seen in courtroom HOA cases in the past. Contact us today and find out how we can help your rental management or HOA successfully move forward.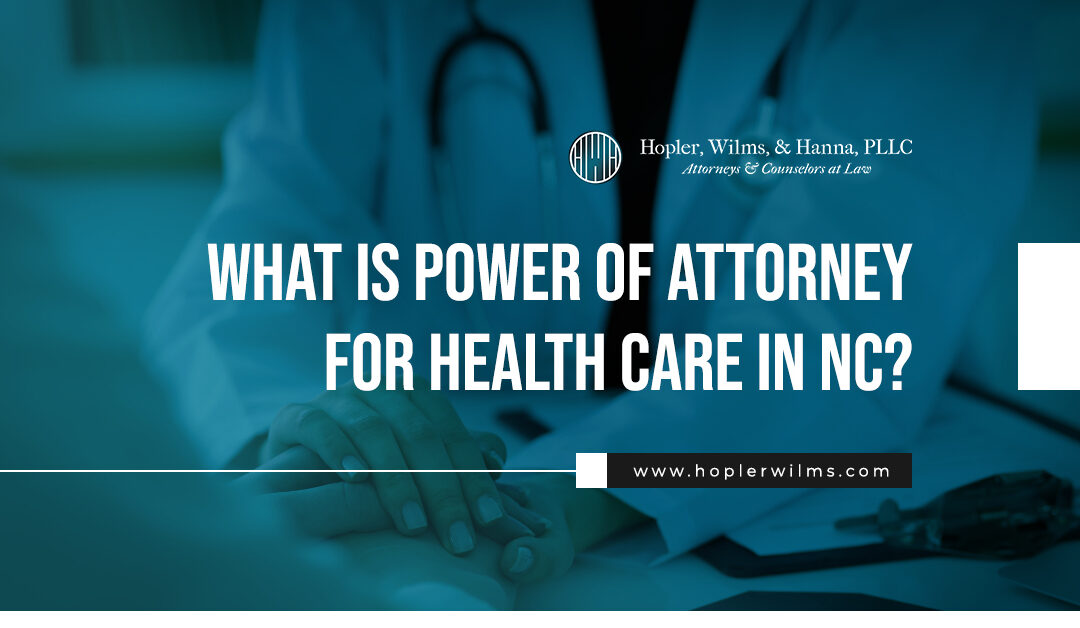 Life is full of uncertainties, and while we can't predict the future, we can certainly prepare for it. In North Carolina, establishing a Power of Attorney for Health Care is one of the most important preparations you can make for your well-being. This legal document empowers someone you trust to make medical decisions for you during periods when you cannot make or communicate them yourself. See why a Health Care Power of Attorney is not just a good idea but a necessity for anyone concerned about maintaining control over their medical treatment.
Get the legal help you need today!