Elder Law Attorney
As people age, they face a unique set of legal issues involving the management of their care and finances. Elder Law is an area of legal practice that focuses on issues affecting Seniors. The attorneys at Hopler, Wilms & Hanna dedicate a large portion of their practice on providing comprehensive Elder Law Services to their clients.
Need Help?
Planning for Death and Incapacity
One of the ways we help Seniors is by helping them maintain autonomy through proper estate planning and incapacity planning so that the assets acquired during our client's life are used the way they want them used and the people in charge of managing assets, managing decisions, and managing health care are the ones selected by our client.
When someone does not plan, our government and court system have default plans to handle that, but it may result in something other than what the person would want, may result in costly consequences, and may put an undue burden on loved ones with tedious auditing requirements, limitations on the ability to protect the person and their assets, and assets being placed in the wrong hands.
We help Seniors plan through the preparation of instruments such as:
Last Wills & Testaments
Trusts
Durable Powers of Attorney
Health Care Powers of Attorney
Advance Directives
One of the advantages we have as Elder Law Attorneys is that we also handle disputes that arise, so we understand the consequences of not planning as well as what impact specific provisions in a document might have on the process of handling a person's affairs later.
We use our experience dealing with high conflict situations involving the care of Seniors to plan in a way that helps avoid such conflict. Learn more about estate planning here.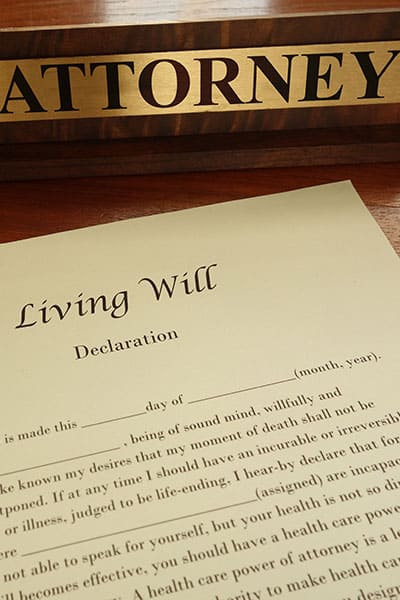 We Are Here to Help
Planning for the disposition of assets at your passing through Estate Planning.
Planning for the day when you might be incapacitated or have diminished capacity through Incapacity Planning.
Protecting Assets from the explosive costs of nursing home care.
Identifying, stopping, and remedying Elder Exploitation
We will walk you through how to file the complaint, help you with what needs to be in the complaint, serving the complaint to the required parties, presenting evidence at the hearing, and more.
Don't take this on alone.
Get Your Questions Answered
Dealing with Diminished Capacity and Loss of Capacity
Whether no planning has been done, poor planning was done, or despite planning, situations have arisen requiring intervention, our attorneys are experienced with representing family members looking out to protect a family member that has age-related cognitive decline, dementia, or any other condition that now prevents the person from managing their own affairs.
Our attorneys use their experience navigating the laws affecting Seniors to advise family members about Adult Guardianship and alternatives to avoid guardianship. Sometimes, it is necessary to go to Court to get authority over a person's affairs to protect them from exploitation or just to see to their needs. We represent children, siblings, and other family members of a person that has diminished or no capacity to handle their own affairs to help get court ordered authority to help them. Sometimes, a well-meaning (or perhaps not) family member attempts to seek guardianship over a person they believe has lost the ability to manage their own affairs, and that person needs to defend against such accusations. Our attorneys have been representing the interests of those accused of being unable to manage their own affairs for many years, and we understand the loss of freedom that it means and advocate as if it were our own family member in peril. Additionally, sometimes other family members are in disagreement with who should be managing affairs of a person with lost capacity and want their say in Court. We represent them too and help their voice be heard.
Helping people navigate the court-supervised process of adult guardianship is one of the things we do. You can learn more about adult guardianship here.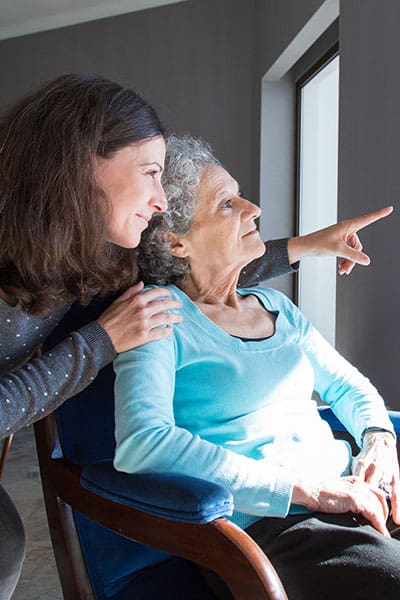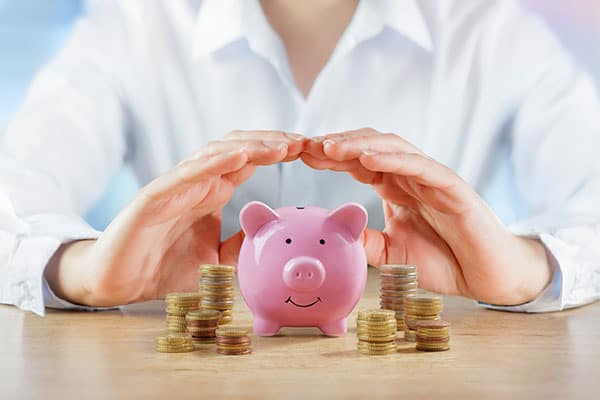 Asset Protection and Long Term Care Planning
Often when new clients come into our office and we ask how we can help them, the first thing they say is that they are afraid they will lose their home due to the cost of nursing home care. The wealth someone acquires can be lost very quickly when a person needs a level of care that requires movement to a skilled nursing facility. Many people erroneously believe health insurance covers nursing home care, and other than for perhaps for a very limited stay in very specific circumstances, that is simply not correct. Nursing homes are expensive – at least several thousand dollars each month – and many people are forced to expend the vast majority of their assets to pay for such care.
Some people will mitigate the risk of depleting their assets for nursing home care by acquiring long term care insurance policies. However, many people either choose not to invest in that type of insurance, do not know it exists, or wait until they are beyond the age where it is a practical or possible to make such an investment.
If you do not have sufficient assets to pay for nursing home care, it is possible to qualify for Medicaid to pay for the cost of nursing home care. In order to qualify for Medicaid, you must have nearly no assets. And while some assets do not count against you for eligibility for Medicaid, Medicaid may still demand such items be sold after you pass away to repay Medicaid. So often, we represent families after a loved one has passed away where Medicaid has demanded the family home be sold to repay a debt, and there is nothing left for the family.
We help Seniors prepare for this possibility with proactive Medicaid planning. This involves using trusts and other tools in advance of needing Medicaid to divert assets in a way which prevents Medicaid from counting such assets and making it so that Medicaid won't take such assets after the person passes away to repay themselves. Asset protection trusts are an incredible tool
We also help Seniors and their families with crisis planning. This is when nursing home care is imminent or has already started, and the family or the Senior needs help with saving as much of the person's wealth as possible, but it is too late to proactively plan. While less ideal than planning in advance, it may be possible to save a substantial part of the assets from being depleted by nursing home costs.
Preserving assets of Seniors faced with the threat of depletion by nursing home care is one of the things we do. Learn more about Medicaid Planning here.
Dealing with Elder Exploitation
We have a litigation team at Hopler, Wilms & Hanna that routinely handles elder exploitation cases. We have helped Seniors and their families recover millions of dollars from people that have taken advantage of the declining cognitive health of the elderly and the vulnerability of families trying to navigate the complexities of our system in providing care for the elderly.
Elder exploitation can take many forms. It may involve abuse or neglect. It may involve theft of money or property, forged deeds or checks, misuse of a Power of Attorney, misuse of funds held by a court-appointed Guardian, misuse of funds by a Trustee, overseas scams, being forced to make a Will, or coercion by a caretaker.
Remedying elder exploitation may involve protecting the elderly person from their own lack of insight into their condition, or it may involve going to court to try and recover stolen property, or it may involve gathering information and seeking criminal prosecution.Learn more about our litigation practice here.
Get the Help with Elder Law?
Hopler, Wilms, & Hanna PLLC has extensive experience in North Carolina Elder Law cases where we have helped families move past the legal aspects of this unfortunate circumstance. Please contact us today to get the help you need.
Click Here