Elder Law And Guardianship
Fighting For Your Rights In & Out of the Courtroom
Elder Law and Guardianship Attorneys
Planning for getting older is not exciting, but it is necessary to protect your future and that of your loved ones. We work with you to create the legal documents you need as you age, helping you manage your resources and appoint loved ones to come alongside you when necessary. Make decisions for yourself and your estate now to save resources for your own life and your heirs.
Why Plan for Your Senior Years?
Without planning for your senior years, the unexpected can happen and leave you and your loved ones struggling to find answers. Your family may not know what kinds of medical care you would desire in an emergency situation or what to do if you need life support.
Who will take care of your financial decisions if you're no longer able to?

What will happen if you need around the clock nursing care? How will you pay for it? Will you qualify for Medicaid coverage to pay a nursing home? If you don't qualify, will you have to spend down your resources to qualify?

If you use Medicaid to pay for the nursing home, will the state Medicaid recovery department try to sell your family home to cover their expenses for you?

Who will make decisions about your caregivers?

Do you want a court to decide what happens if you need a caregiver?

Would you rather make the decisions now for future caregiver needs you may have?

How will you prevent financial exploitation if you lose capacity?

Will your family members struggle about what to do, or will they see that you have prepared a plan and there is no need for worry?
Our Elder Law attorneys prepare you and your family for every eventuality in your future. Let us help you answer the questions that will determine the path you go down. Make a plan and prepare for your own future but also the future of your family and loved ones. Let them know how much you care by smoothing the way for their future.
Contact us and get started making your plans. We make it easy for you as we guide you through each step. We work with you in person, online, or over the phone to cover all your bases and set you up for future success no matter what may come. Once we've worked through setting up your plan, all that remains is a few signatures, and you're all set.
We understand how difficult it can be to think about life and death issues, but doing nothing now can cost your wellbeing later. Don't wait until it's too late to plan for your future. None of us know when the unexpected may happen, so create a plan for yourself and your family today to have no worries about the future.
What is Guardianship?
As guardianship attorneys, we assist family members to become responsible guardians who handle the financial and health care needs of loved ones who can no longer make those decisions themselves. We help our clients in this transition to ensure the process is as smooth as possible, ensuring that guardians feel confident about their new role and have the best legal advice to do the job.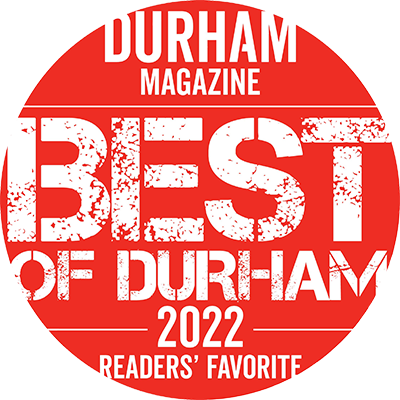 See What Our Clients Say
Adam and his team were incredibly helpful and compassionate when I had to navigate the NC adult legal guardianship process from Maine in order to assist a loved one.
I am a lawyer myself and it was a welcomed relief to be able to focus on being the best support system I could be for my loved one because I could trust Adam to ably cover the legal aspects of what needed to be done.
Adam is knowledgeable and a great advocate. I would use Adam again and strongly recommend him for assistance in your guardianship/estate legal needs.
–Krystal W.