If you've inherited items that you don't want, one of the first important realizations that you can make is that you don't need items to remember a person. A person is not defined by the things that they own. They're defined by their personality, their actions, and all of the good memories that you have of them. These will continue to exist whether or not you have their special dresser or vase to remind you of all the good times that you've had together.
Also, it's important to realize that not wanting an inherited item is not a reflection on the person or your opinion of them. You're living situation may not allow any more items, or you may already have too much to begin with. Getting rid of an inherited item is a practical step that many people have had to deal with. With that in mind, there are a couple of options for getting rid of inherited items that you don't want.
1. Talk to the Family
While this might be a tricky subject to broach, it's a necessary one. Getting rid of sentimental items without asking the family may create a rift that's not easily repaired. Although people in your family might not understand why you want to get rid of items that were intended for you, they'll also probably be grateful that you gave them the chance to claim these items before you did anything with them. Also, if you explain that you feel like you can maintain a person's memory without having to keep their stuff, they are likely to understand. However, if no one in the family is interested in any of the items that you've inherited, you may want to consider the next option.
2. Take Valuable Items to a Dealer
If you've inherited valuable furniture or art, you may want to consider taking it to an antique's dealer. You may be able to get a decent amount of money, which you could use to celebrate the deceased's memory by going on a trip, creating a memorial, or any other family activity. Alternatively, you could start a college trust fund to pay for the tuition of the deceased's children or grandchildren.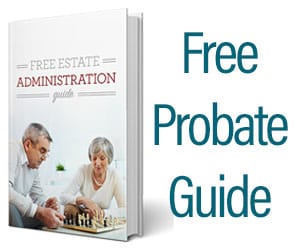 3. Have an Estate Sale
An estate sale is a great way to get of any unwanted inherited items because it will attract a variety of different buyers. There will be antiques dealers who will be interested in the furniture, and new couples who may want to buy silverware or dishes. An estate sale is a great way to sell any inherited items that you don't want, and you'll also have the peace of mind of knowing that the items you sell will be used, they won't end up in a landfill.
4. Donate the Items
If you don't want to deal with a dealer, you may want to take all of the items to a donation center. That could be the Salvation Army or Habitat for Humanity. Regardless of who you donate the items to you'll know that they're in good hands and the deceased's assets will be used to fund a good cause. Depending on how many items you're donating, a donation center may even send out a truck and help you to transport large items. This can make it easy to donate and allow you more time to focus on pressing issues.
5. Modify an Item to Better Suite Your Home
If you've inherited a piece that doesn't work well in your home, or perhaps doesn't even fit into it, one of the options is to modify it so that it works better. For example, if you've been given a large dining room table, a carpenter may be able to modify it into a small kitchen table that you're able to use. An ugly chair may look nicer with new upholstery. In this way you'll be able to keep an inherited item and enjoy it at the same time.
6. Scan Photos
Photos are a commonly inherited item, and you may end up with entire albums of photos which you don't know what to do with. These may have an especially sentimental value, but you still may not want to lug around the albums and find a space to store them. If that's the case, you might want to consider scanning the photos and creating a virtual album. You'll be able to keep all of the great memories without having to preserve the physical photos.
7. Store the Items
If all else fails, you can always place the items into a storage facility. This can be a relatively inexpensive option, especially if you live outside of a large city. A storage facility isn't the ultimate answer though. The items will still be sitting there and you'll still be paying a monthly premium. That's why this should be viewed as a temporary solution. It can give you time to figure out what exactly you want to do with the items. Maybe some of them that you thought you didn't want you'll end up wanting, while other pieces you may decide to get rid of. A storage facility can give you time to make that choice without having to worry about making a decision that you regret.
No matter what you do with the inherited items that you don't want, it pays to have a plan. Especially if you find yourself in possession of a number of inherited items that you don't know what to do with. At first it might be difficult to start getting rid of these items, but as you realize that the memories of the person are what matter, not their possessions, it will get easier. If you have any other questions about probate law or the execution of an estate, be sure to contact Hopler, Wilms, & Hanna. With their decades of combined experience, they'll help you ensure that this difficult time in your life goes as smoothly as possible.